Legendary

performance

The most advanced motion capture camera in the world.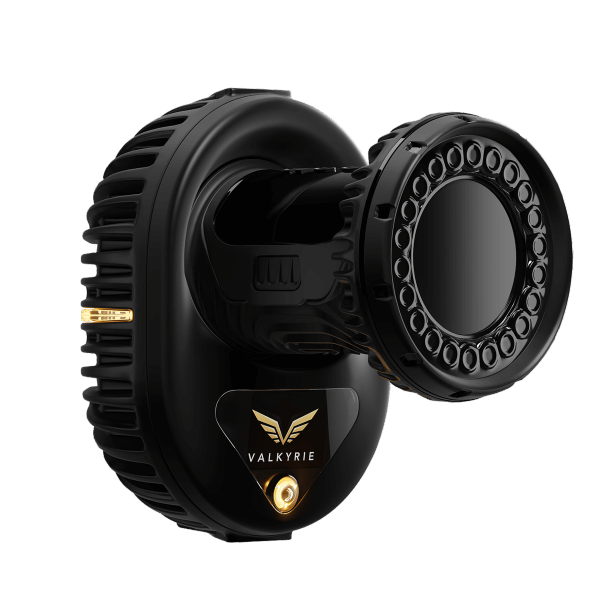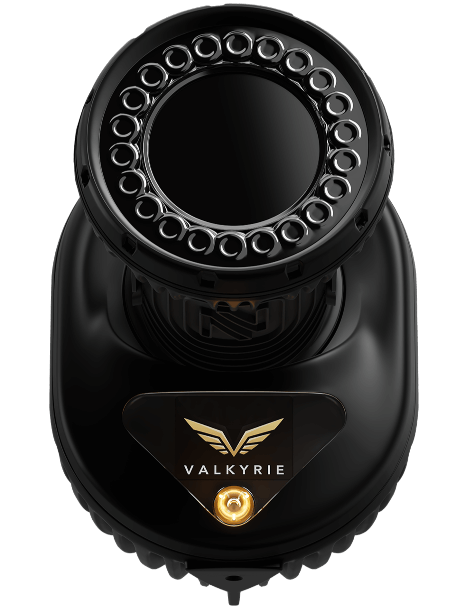 A dynamic camera

for a changing world

Valkyrie is the new foundation of your motion capture system. Agility, speed and raw power are precision-engineered into every detail.

Created from the ground up based on the invaluable feedback of our global community, Valkyrie builds on more than three and a half decades of Vicon expertise to fit seamlessly into our best-in-class ecosystem.

For biomechanists, for VFX artists, for sports science practitioners, for games developers and metaverse builders, for users whose applications haven't even been imagined yet, Valkyrie is the tool that will expand your conception of what motion capture can do.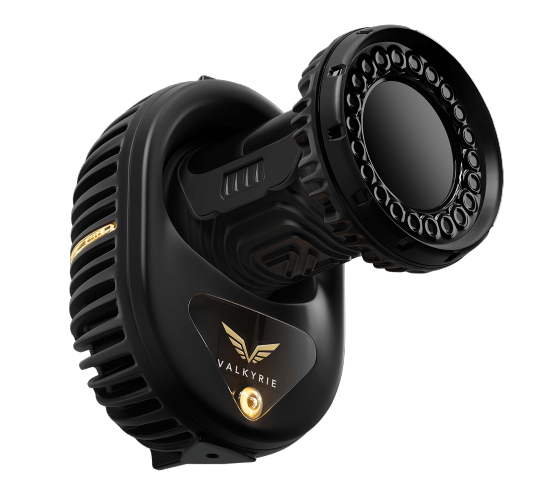 Market-leading resolution
With a resolution of up to 26MP Valkyrie offers unparalleled clarity.

Intuitive operation
It offers easier aiming and monitoring than any other Vicon camera, with a 30FPS full video preview mode to further streamline your work.
A camera for any environment
With Valkyrie, you can capture any movement in any environment, safe in the knowledge that your camera is IP65-rated.
A precision-engineered lens
We built a whole new varifocal lens to increase Valkyrie's range and precision.

Bleeding edge speeds
The camera's native speeds go up to 500FPS, and as high as 2000FPS when windowing techniques are used.
One camera

built three ways
Valkyrie

VK26

Capturing at an incredible 26.2MP and running at 150FPS, the VK26 offers the highest resolution on the market. The VK26 is a powerful next-gen tool and our elite model; the pinnacle of motion capture precision.
Valkyrie

VK16

The VK16 offers the best speed/resolution ratio on the market, perfect for motion capture practitioners who need to capture fast-moving subjects such as athletes or drones while maintaining uncompromising resolution.
Valkyrie

VK8

The VK8 is a cost-effective entry point to the Valkyrie range, providing the most comprehensive high-quality coverage of your volume for your budget and democratising movement analysis.
Valkyrie

VK26

Valkyrie

VK16

Valkyrie

VK8
FPS full frame
150
240
500
RES (MP)
26.2
16.1
8.0
H FoV (wide)
72
72
72
V FoV (wide)
72
46
42
H FoV (narrow)
54
54
54
V FoV (narrow)
54
35
30
Get in touch
Vicon are here to support you on your Motion Capture journey. We're happy to provide more information, answer questions and help you find the solution you need. Get in touch with our experts today.