EVOKE
Evoke 1.6 is now available
Autonomous tracking software that maximizes VR uptime
Evoke is the bridge between Vicon's cameras and our customers' VR experiences, making Origin a highly-autonomous end-to-end motion capture solution for virtual reality. Every element of the system is designed to maximize uptime, participant throughput and revenue while making Origin quick and intuitive to use.
During operation, Evoke maximizes system uptime with real-time system auto-heal that recalibrates misaligned cameras, allowing uninterrupted sessions without constant operator interventions.
At set-up, Evoke minimizes the time it takes to begin a session by automatically assigning LED clusters to character limbs, enabling rapid participant turnaround.
Behind the scenes, Evoke seamlessly integrates with Unreal Engine and Unity to enable third-party developers to smoothly connect Origin data with their own applications.
View Data Sheet
CONNECTING
WORLDS
Seamless game engine integration
Seamless game engine integration provides solving within the game engine, with retiming for smooth tracking, with low latency and reduced lag.
Characters from clusters

Unlimited full body movement tracking of fully solved characters.
Quick set up
Intelligent new tracking panel for pre-made object templates for HMDs and props for quick set up.
System AutoHeal

Automatically repairs camera calibration with active data for consistent and precise tracking.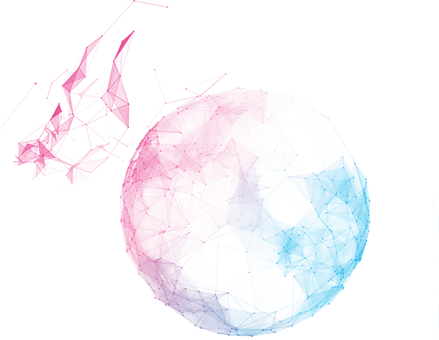 Improved Graph Plots
Graph plots now include new options for units and axis, improved layout options and much more
Improved Bump Healing for strobed cameras
Strobed cameras can have online masking enabled to improve automatic bump healing when considering noise in the volume
Smart Object pattern previews
See patterns at a glance in the tracking panel
Object setup improvements
Add and remove markers from basic objects, import prop meshes directly into Evoke, and new align options enable easier object setup
Better tracking for fast-moving objects
New processing option to improve tracking fidelity for fast-moving objects
What is the recommended PC specification to run my Vicon Evoke System?
How do I set up my network card?

1. Open the Network and Sharing Center and navigate to Change Adapter Settings. Vicon Vantage/Vero cameras are designated to one port.  For each Vue (or Bonita Video) camera connected, there will be additional network port used.

2. Right click on the proper port and go into the Properties. The Local Area Connection Properties window will open. Make sure only Internet Protocol Version 4 (TCP/IPv4) is selected.

3. Select Internet Protocol Version 4 (TCP/IPv4) from the list and select Properties to assign the proper IP address.

a .Vantage/Vero cameras will have the following IP Address: 192.168.10.1 and Subnet Mask of: 255.255.255.0

b. The first VUE camera will have the following IP Address: 192.168.10.2 and Subnet Mask of 255.255.255.0

c. Any additional VUE cameras the last IP value is incrementally increased by one. For example, the second VUE camera will be 192.168.10.3.

Select OK to close out of the Internet Protocol Version 4 (TCP/IPv4) Properties.  And OK again to close out of the Local Area Connection Properties.  This will make sure all changes have been saved.

4. Feel free to rename the network port so it is easily identifiable. Such as ViconMX, VUE1 or VUE2

For further assistance please refer to the Configuring Ports section of the PCSetupforViconSystems.pdf found in Downloads > Documentation
FAQs
For more information on Evoke, please visit our Location Based Virtual Reality page or contact us.
GET IN TOUCH
Vicon are here to support you on your Motion Capture journey. We're happy to provide more information, answer questions and help you find the solution you need. Get in touch with our experts today.